Griet Van Loy
November 27, 2016
"It's not enough to be busy. So are the ants. Question is : what are we busy about"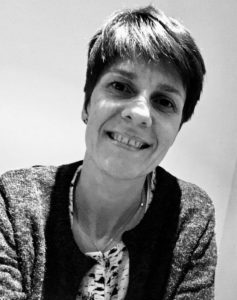 I am a Belgium based qualified freelance translator with Dutch and English as main languages. I graduated from KVH Antwerp and have ever since been professionally engaged in Customer Experience and Communication in/for a Multinational chemical company. I am passionate about languages and love to be creative with words, expressions and connotations. I do a lot of reading in English and am continuously learning through Oxford's Department for Continuing Education where I recently completed a course on Reading Victorian Fiction. So far I have been translating from Dutch into English, mainly on voluntary basis. Besides translating I have experience in content writing and creative writing.
I have a wide range of interests but am mostly attracted to traveling and everything linked to that. I am curious by nature and want to find out what is going on in different places in Europe and around the world. I'm greatly inspired by simply moving around cities and countries and by observing local people in daily life. Putting my own personal experiences and feelings into words in my own or another language is what I like most and endeavour to do well. I'm accurate, customer-focused and committed to meeting deadlines and expectations.
I can provide following services for companies/individuals or institutions. As each task or assignment is different I will make an individual offer upon your request.
Translations English into Dutch / Dutch into English
Creative Writing / Copywriting  / Proofreading
Contact
+32/479479851
+32/14718478
Schuurveldstraat 11, 2260 Westerlo, Belgium
hello@grietings.com
References :  www.ellenvanloy.com