Biography
August 15, 2016
I came into this world on the 29th of June in 1973. It was a warm day like the entire month had been very dry and warm. George Hincapie, the American bicycle racer was born on the exact same day, as did Fred Grandy some 25 years earlier. We all remember him for his role as "Gopher" on the Love Boat. I was born under the fourth sun sign of the Zodiac, Cancer. Other famous Cancerian women include Angela Merkel, Princess Diana, Meryl Streep and Monica Lewinsky. Now what do these women have in common you might think and what does it say about me?

Those born under Cancer are very caring and protective. They are very reliable and show great diligence at work. They tend to be tender hearted like das Mädchen or the people's Princess and pleasing like that woman but also deathly afraid of being rejected and difficult to please. Sadly, the 29th of June also is a day when the world lost some fine ladies like Katherine Hepburn and Lana Turner. 

While I had just embarked on my life journey, Salvator Allende in Chili was facing quite some concerns when Colonel Souper surrounded the presidential palace with his tank regiment in an attempt to depose the government. Although this coup the Tank Putsch failed, he was overthrown by force later that year with the help of the CIA. Furthermore in June 1973, Eddy Merckx wins the Giro d'Italia, Brezhnev addresses the American people on television and a very long total solar eclips occurs.
In 1973 the British joined the European Union and the World Trade Centre became the world's largest building. Both events have been reversed in the meantime. In that same year the Yom Kippur war broke out, Wounded Knee on the Pine Ridge Indian Reservation was occupied by followers of the American Indian Movement and Nixon claimed he was not a crook. No doubt this year will also remain linked to the oil crisis and the last American soldiers leaving Vietnam. Everyone was watching the Exorcist and was listening to Stevie Wonder's You are the sunshine of my life.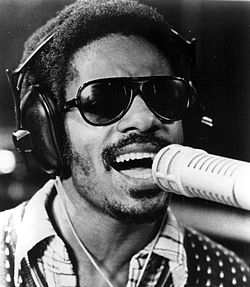 1973-1980: I grew up in a small town in the northern part of Belgium together with my parents, my brother and sister. I don't remember much of these first years.  We lived comfortably, my mother took care of us and kept the house tidy. I think I mostly remember this: my mother cleaning and instructing us to keep the place in an immaculate state.
1980-1990: Ploughing my way through secondary school, not being good at anything apart from French, English and history. I was reading non-fiction books on several topics to kill my curiosity and collected newspaper articles on every great historic event. There was a little journalist trapped in me back than but I didn't see it. More than once the lady in the local library forced me to pick a young girl's sweet story book instead of the books I chose which were all about wars, secret intelligence, politics or great people in history. I was too young to read that, she claimed, a young girl like me should not torture herself with this kind of reading. Little did she know of course about my thirst for knowledge on what was happening beyond my narrow community. These were not the best years of my life, me wanting to be someone else and somewhere else really.
1990-2000: Enjoying my time as a College student in Antwerp, I had the time of my life away from home. I worked hard when I had to and travelled around Europe when I could. I never was a material girl and wanted to collect moments instead of things. I graduated in 1997 and started working right away as that seemed to be the only right thing to do. I could have taken some time off after I got me degree but I did not. I physically moved out of my parents' house after having mentally checked out already years before. My life as a young adult was a life of duty and diligence: I did what people expected me to do. I grew up with that and put it into practice.
2000-2005: Being on an emotional rollercoaster for much of this time when I made some changes regarding the people I wanted to spend my life with. It was a pretty rough time but it made me stronger. Much of my focus was on making a career in an American Multinational Chemical Company which we called DuPont de l'Amour from time to time because we spent an awful lot of time in the office, away from our loved ones. Giving birth to a baby boy, so fascinating to see how he learns things without being taught and how he copies your moves and words. He is the sunshine of my life.
2010-2015: Watching my boy grow up into a joyful and witty young man while witnessing my father fight the biggest battle of his life. Although we were not very close, his death still leaves a hole in my soul. 2013 forever will be an annus horribilis. It forced me to look back at what I have done so far and what I wanted to do with the rest of my life. Referring again to Cancerian people who seem to be instinctively drawn to creative career options but their need for emotional and financial security will have them choose money over creative satisfaction. Sounds familiar!
2015: I embarked on a new journey and started writing and translating, mostly on voluntary basis.
2016 : I officially registered as freelance translator & creative writer/copywriter.